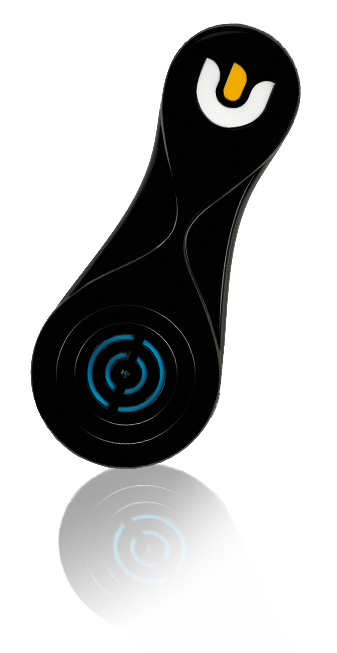 How it works?
WeKast is an innovative presentation tool
that lets you easily project your PowerPoint®
slides on your phone to any projector or TV –
wirelessly.
A proprietary software protocol converts your
powerpoint file into a mobile optimized format that is easily wirelessly transferred to any projector or TV.
As easy as 1, 2, 3
All you do is connect the dongle to the display and open the app on your phone.
One click and Voila! That's all there is to it!
You are ready to present.

Compatible with Android

Compatible with iPhone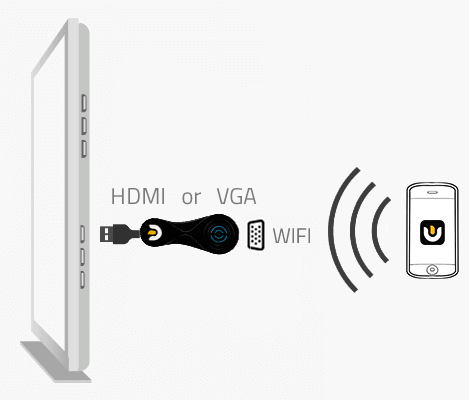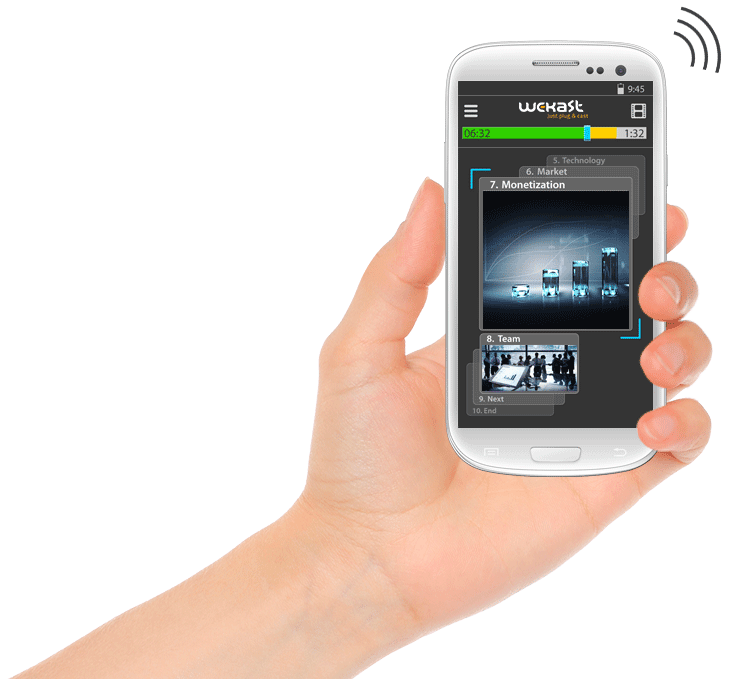 Just plug & cast
When you hit start,
it goes on presentation mode so
there is nothing to distract the audience
from the presentation.
WeKast lets you change slide to skip
ahead or go back and tracks the time so
you can pace yourself.